This item has no place on your career site! – November 2018
Reading Time:
3
minutes
Across November, we are serving our clients (yes, hard hats were required at one site!) and fostering a sense of community among our employer branding friends. We are so grateful for you, and look forward to connecting with you soon. Happy Thanksgiving!
We hosted several events this quarter. Next up: we're presenting at an employer branding breakfast and networking event in NYC with Bayard Advertising and NextWave Hire. Save your seat to network with fellow practitioners and learn from experts on EVP and brand strategy, content creation, and ROI on Thursday, December 6.
Check out what else we're working on:
Tips for your career site relaunch 
Love stock photos, briefcases, and jargon? Neither do we. Download our best practices to revamp your career site content. We share five examples of career sites we relaunched to create a more compelling candidate
experience. Because real people don't carry briefcases…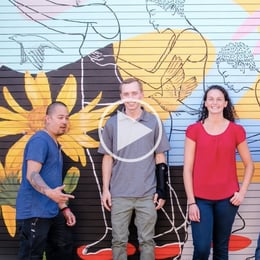 How our methodology could elevate your employer brand 
Watch a one-minute video to better understand Stories Inc. We share what we do for clients, and why our unique approach works. (Spoiler: Lauryn's reaction was "Eee!").