Does your career site need improvement? Tips in here! – October 2018
Reading Time:
3
minutes
This month at Stories Inc., we're celebrating the art of the career site. We've declared it #OctoberCareerSiteTakeover and we're sharing content all about perfecting company career sites throughout the month. From our favorite career sites, to the content you need to have on your career site, we'll have plenty of content to answer your career site queries. Keep an eye on the blog for more content throughout the month!
We're co-hosting a webinar with our friends at Fairygodboss on 10/30 on How You Can Use Storytelling to Hire More Women. We'll be chatting with our very own Lauryn Sargent, Romy Newman of Fairygodboss and Amy Forbes Winebright from Dell. Save your seat here and if you haven't yet, download our ebook to get the inside scoop ahead of the webinar.
Check out what else we're working on: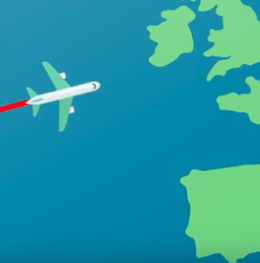 Telling stories the animated way.
Last year, the Stories Inc. team headed to Germany for a client project and left with some great stories and memories. We're sharing that story with a twist…we've animated it! Check out our new format and watch the video here!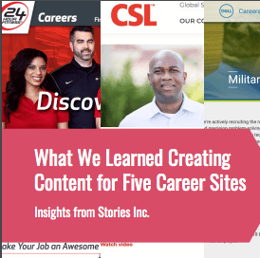 What We Learned Creating Content for Five Career Sites. 
We've created plenty of content for career sites and we've learned a few things too. Check out our ebook with actionable takeaways and career site before and afters to get inspired for creating content for your own career site. Download the ebook here.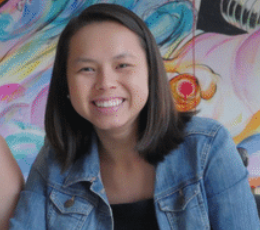 Content is King on our Favorite Career Sites. 
We're sharing our favorite career sites on the blog and what makes them so special. From Capital One, to BAE Systems and Booz Allen Hamilton, you can bet they all do a great job at telling their culture and employee stories! Read it here.